---
One Small Girl
2019, Print


A children's book loosely based on the Tony Award winning musical, Once on this Island.
I used elements from the staging of the musical by using recycled materials and finding art in trash. Each page
was created on a diorama using real sand, recycled fabric and plastic plants from home. Each diorama was then
photographed with a Canon 70D and edited using Photoshop and arranged in InDesign.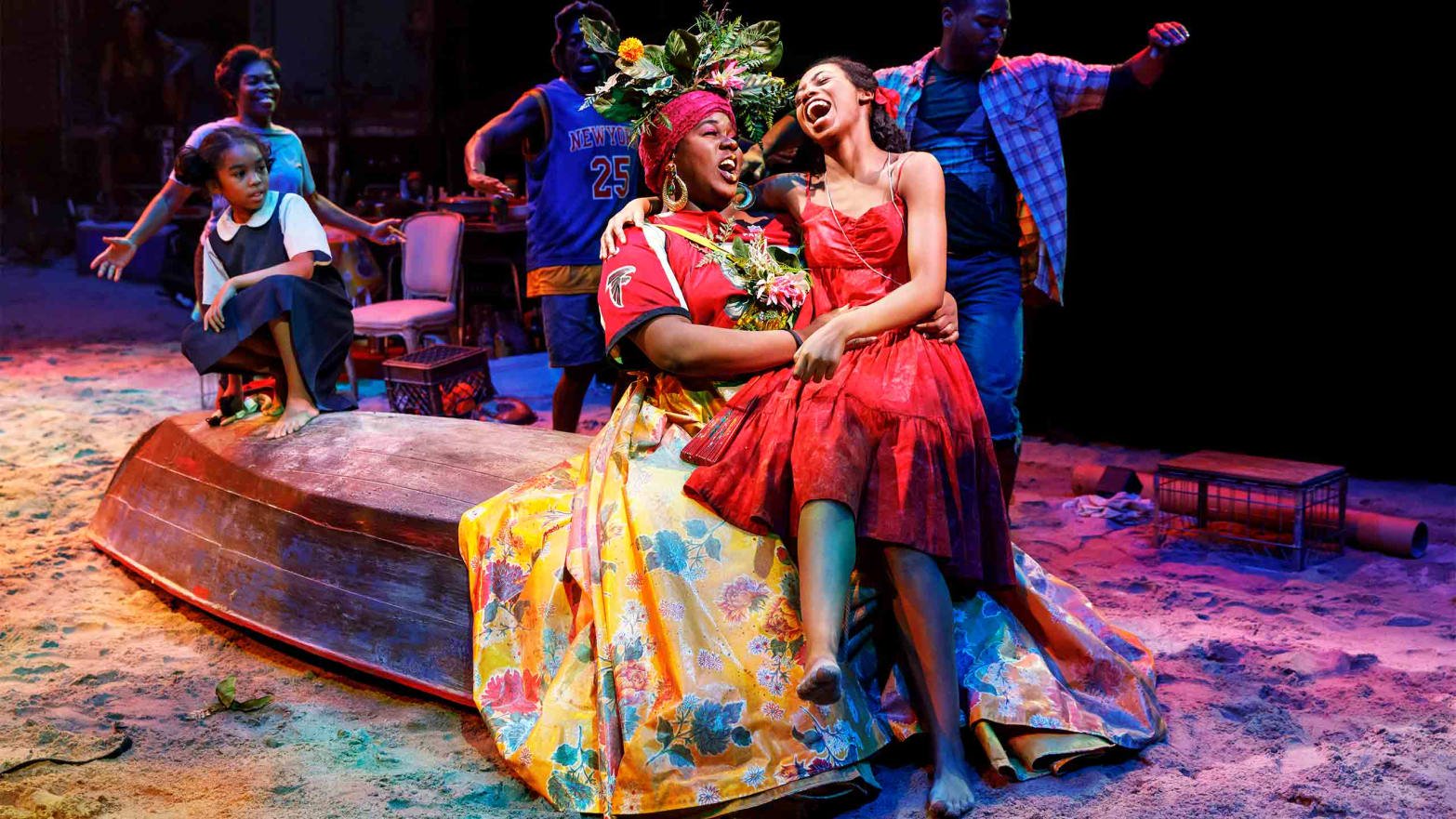 Winner of the 2018 Tony for Best Revival
,
Once On This Island is the sweeping,
universal tale of Ti Moune, a fearless peasant girl in search of her place in the world,
and ready to risk it all for love. Guided by the mighty island gods, Ti Moune sets out
on a remarkable journey to reunite with the man who has captured her heart.
The staging is based on a community in Haiti after it had been ravaged by a hurricane. Its residents act out the story of
Ti Moune by using found objects and finding art in items we would consider as garbage. The staging also features real sand
and water, with some audience members having their feet on the sand.
The process of making Ti Moune from paper and felt.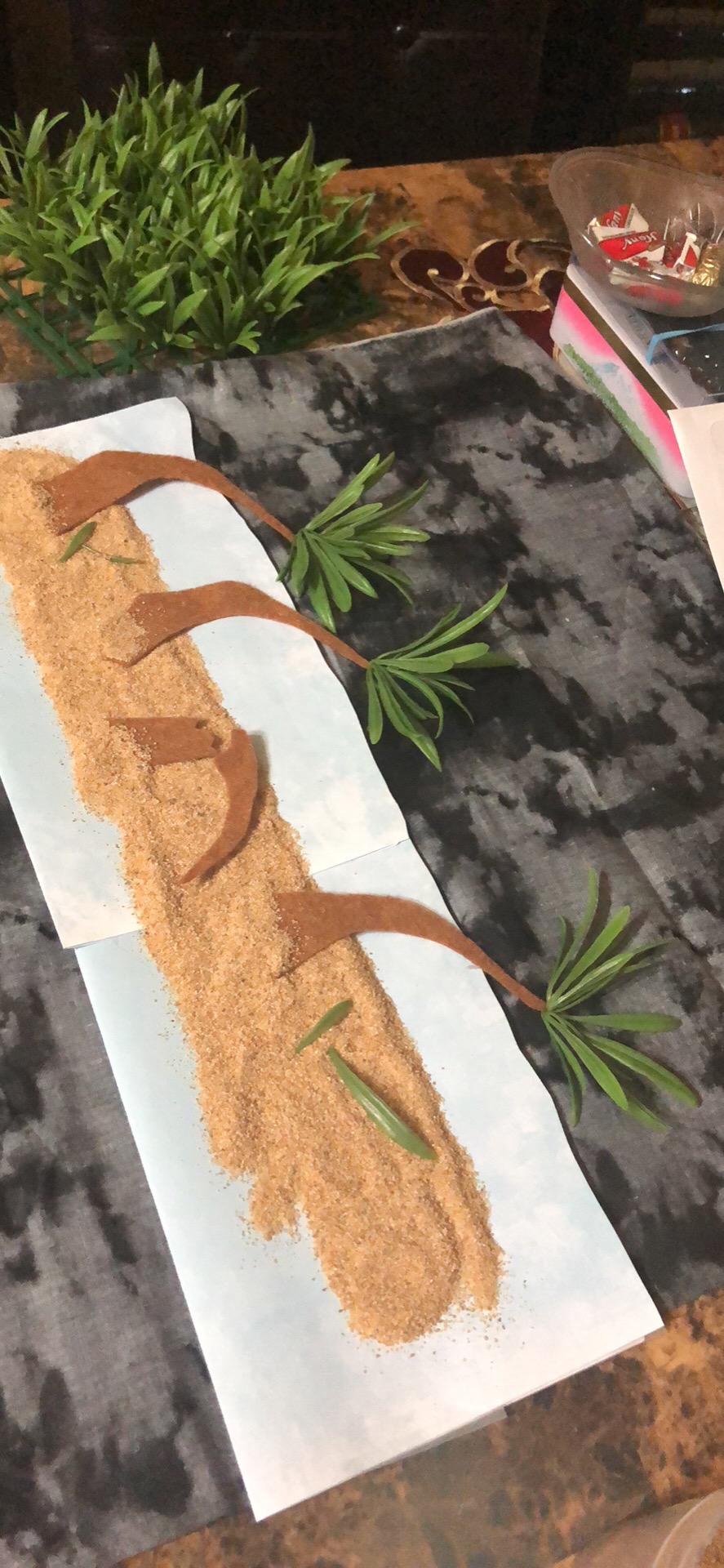 Creating the dioramas using real sand and plastic plants.
From sketch to digital.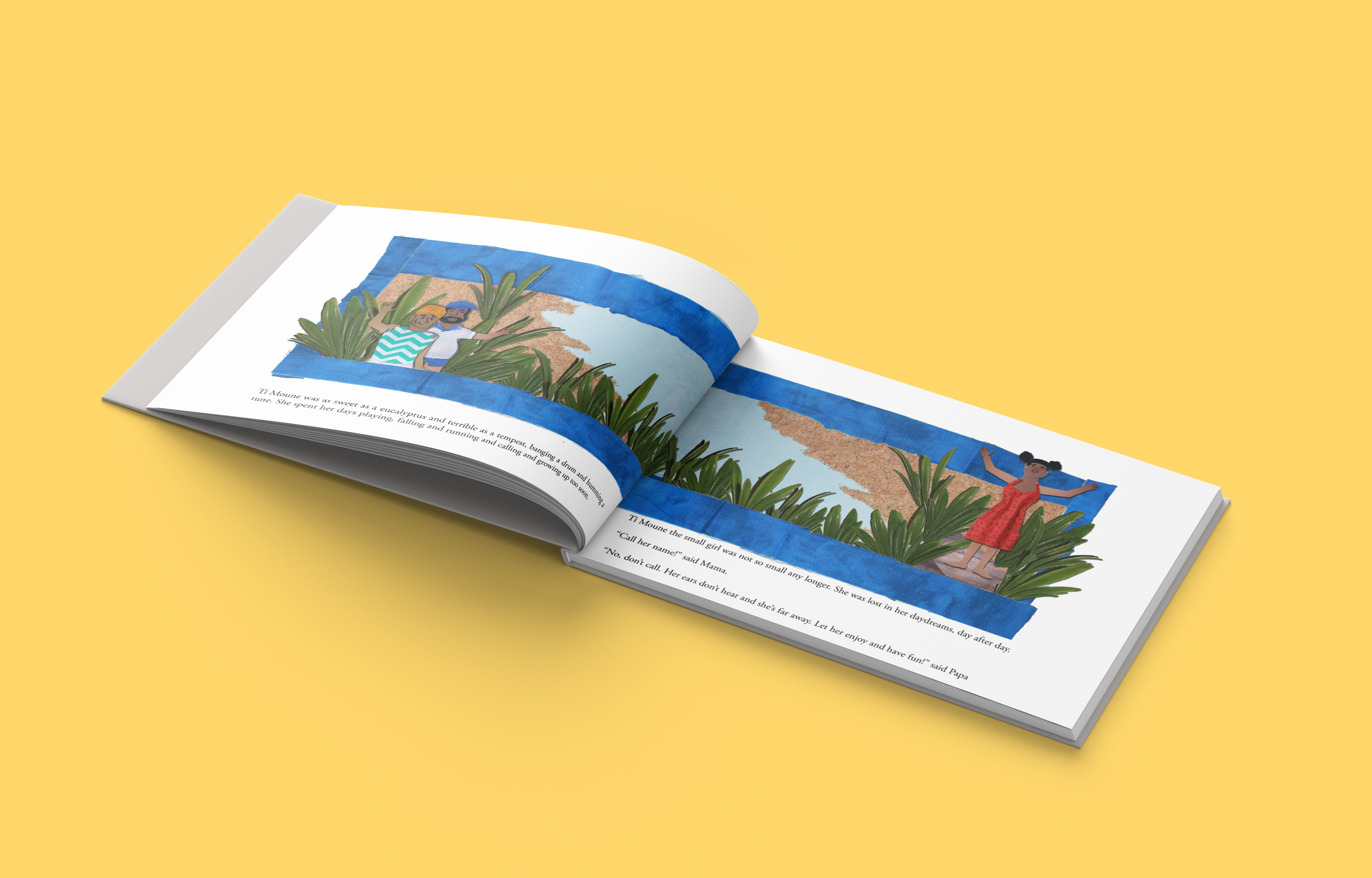 One Small Girl mocked up.